We're here to help you navigate the latest in packaging legislative trends.

We help you meet & exceed your foodservice packaging sustainability goals.

Better Earth is here to help. We provide quality packaging solutions and services to customers around the world that address our industry's most pressing environmental concerns. 

But that's only where our work begins.
Through significant investments and deep partnerships, we help strengthen the circular economy by leading sustainability initiatives across our value chain—from the farmers nurturing the fields where our raw materials grow, to the chefs cooking the food our packaging holds, back to the fields commercial composters serve.
From Field to Food to Field.
View & Download Our Catalog
View our new interactive digital flipbook catalog live on the left by clicking on the left and right arrows. You can also view in fullscreen and download a PDF copy.
View, download, and share all Better Earth POS Sheets by clicking here or the button below.
Thank you for choosing sustainability with Better Earth.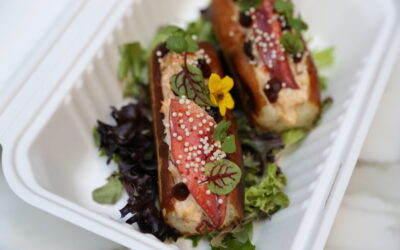 At Chef Freddy Money's St. Regis Restaurants, The Garden Room and Atlas, quality is everything and every detail matters.Sustainable sourcing, establishing strong local partnerships, and avoiding single-use plastic are just some of the ways Chef Money lessens his...
read more
Let us know how our Better Earth team can further help you. We look forward to hearing from you!

E-mail us:

715 Park North Boulevard, #100

Clarkston, GA 30021
(844) 243-6333
2309 South Keeler Avenue, Unit 1C,
Chicago, IL 60623
(844) 243-6333