DIY: Build Your Own Backyard Composter in 10 Minutes
It's spooky season and we think it's about time one creepy crawler gets the love it deserves: the worm. So, for one afternoon, forget the haunted house and late-night thrillers and take 10 minutes to build the compost bin of your dreams – powered entirely by worms. Thank you to the City of Atlanta's Sustainability Ambassador Program and GreenShortz DIY for sharing this "how to."
Why should I compost at home?
Composting at home can dramatically lower your environmental footprint. In 2010, the Environmental Protection Agency estimated that more than half of all municipal solid waste in landfills was compostable. If you do not yet have commercial composting available in your area, or are simply curious about the process, we hope you'll join us in transforming yard clippings, coffee grounds, and other food waste into nutrient-rich fertilizer.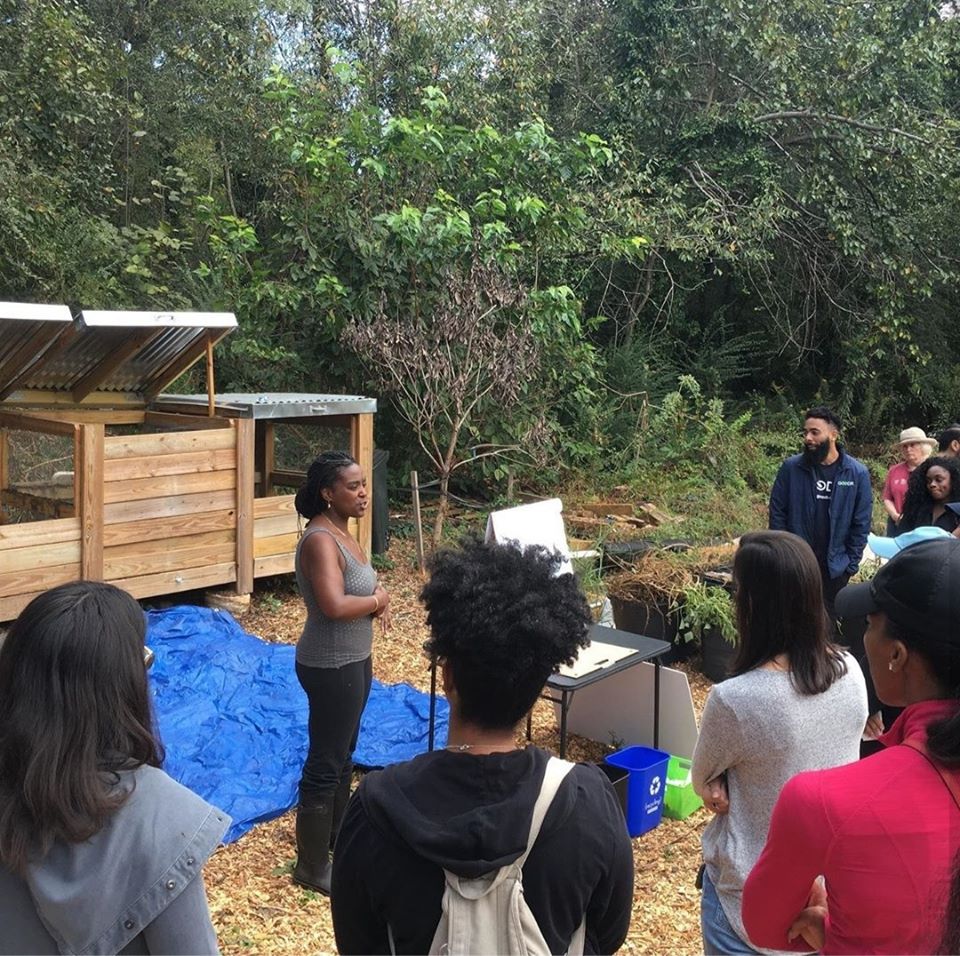 So what goes in the backyard compost bin?
According to the EPA, all compost requires three basic ingredients: browns, greens and water.  
Browns: This includes materials such as dead leaves, branches, and twigs. Browns provide carbon for the compost. l Link 
Greens: This includes materials such as grass clippings, vegetable waste, fruit scraps, and coffee grounds. Greens add nitrogen to the mix.  
Water: Provides the moisture necessary to break down the organic matter.  
Having the right amount of water, greens, and browns is important for compost development. 
What doesn't go in the bin?
Meat and bones 
Dairy products 
Fats, grease, lard or oils 
Grocery stickers on produce  
Yard trimmings treated with chemical pesticides 
Commercial composting facilities are large-scale operations that can accept hard-to-compost items like meat, bones, dairy, and certified compostable foodservice packaging like ours. These items, including Better Earth products, are not suitable for a backyard composter which doesn't generate the heat necessary to break down these items.
For more information on what can and can't go in your backyard bin (and why), check out this resource page by the Environmental Protection Agency.
How to build your own vermicost bin in less than 10 minutes
What you'll need:  
(2) 5-gallon buckets
(1) Lid
(1) Power Drill
(1) ¾" spade bit (or hole saw)
(1) ¼" drill bit
Sandpaper
(1) Caulk gun
Waterproof glue or adhesive caulk
Box-knife or scissors
A little bit of dirt. About 1 pound is enough
A little bit of water to create a comfortable medium for the worms to thrive
Moist newspaper
Food scraps
A trowel or shovel to move the compost around as needed
And most importantly, red wriggler worms. Stay with me here!
How to: 
Before jumping in, the Sustainability Ambassadors Program recommends watching this tutorial video by GreenShortz DIY. *Please note that all images below are screenshots from GreenShortzDIY video, adapted by the Ambassadors Program.  
Next, collect all supplies, including your red wrigglers. They're super easy to order online.  
Then, get started on your lid.  
Make 8 vent holes with the ¾" spade bit 
Use sandpaper to roughen up the surface around the holes where the screens will later be glued down.  
Cut 8 2" square pieces of screen  
Add caulk about ¼" from the vent hole's opening and immediately lay the screen on top of the hole. Use a finger to smear the caulk to the edge of the screen. (If caulk doesn't go all the way to the edge, feel free to add more as needed and continue to smear to the edge.)  
Set your lid in the sun so the adhesive can cure.  
Next, transition to your top and bottom buckets. 
Insert the ¼" drill bit, and drill 10 holes at the bottom of the bucket.  
Cut 1 10" diameter piece of screen.  
Afterward, nest your top bucket in the second bucket. 
Fun fact: Remember that a core ingredient for good compost in water. The bottom bucket will capture liquid that falls from the top bucket as the worms get to work. This is commonly referred to as "compost tea" or even "liquid gold" due to its nutrient-rich properties and can be sprayed directly on your plants' leaves.  
Let's prep the soil, water and add the worms!
Before diving in, the Atlanta Sustainability Ambassadors Program recommends watching this tutorial video that walks viewers through "installing" your worms and food scraps. 
Your first layer should be moist newspaper that can be fully soaked in rainwater before transferring to the bucket.  
Combine soil and just enough water to dampen everything. Put the mixture into your top bin and fill the bin about three inches deep. Add your worms to the mixture and let them get used to it for a day before feeding them. Make sure the mixture is very moist, but not forming puddles of water. 
Every time you add in food scraps and worms, always add a layer of moist cardboard or paper.  
Refer below for some of the EPA's tips and tricks for making the most of your compost bin and keeping your new pets happy and healthy. You can find out more here.
Once a week: 
Begin collecting food scraps like vegetables and fruit (without store labels), tea bags (without plastic lining or staples), coffee grounds and cereal. Some things, like woody or dry items, take longer for worms to digest. 

 

Gently use a trowel to create a hole in the bin's dirt to put the scraps into. 

 

Cover the newly added food scraps with dirt and moist paper.  This will reduce the chance of any fruit flies. 

 

Put the lid back on the worm bin.

 
Once every few months: 
Scoop liquid out of the lower container and use it as

fertilizer

on outside soil near plants, or water it down to use on indoor plants. 

 

Harvest your compost! Look for darker "dirt" and sprinkle scoops in your flowerpots, garden, or even across your yard. 

 
Don't be a stranger. Let us know about your experience building your vermicomposter! Happy composting.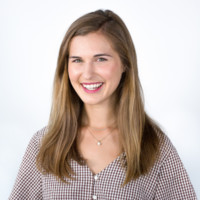 Savannah Miller
Director of Sustainability
I am excited to spend my time thinking about how Better Earth can reduce our environmental impact and serve as a catalyst for change within our community and industry.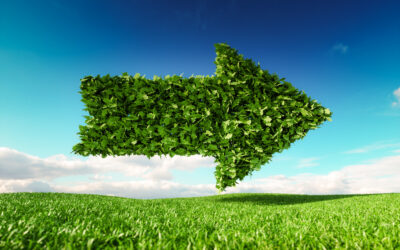 Better Earth is a sustainable packaging solutions provider founded to make sustainability accessible. We are looking for someone who understands and embraces our mission and recognizes their unique role in helping us make a big impact, together. We are looking for an...
read more