What is one of the biggest challenges to composters and scaling the composting industry? Contamination.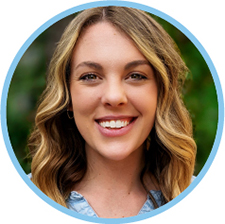 Community . Company News . Composting . Education . Sustainability
Better Earth recently hosted a webinar with composters and packaging industry leaders to discuss how we can collectively address contamination in compost piles.  
We covered what is contamination, where does contamination come from, what technologies exist to remove contamination, and other solutions for reducing contamination.
Examples of contamination in composting piles such as glass, gloves, plastics, and produce stickers. Credit: A1 Organics
Contamination
Contamination, aka man-made inerts, are garbage items like plastic, metal, glass, or even chemicals like herbicides and PFAs in some packaging.

 

3 of the most prevelant and most challenging contaminants in a compost pile are glass, food service gloves, and produce stickers.

 

Once contamination arrives at a compost facility, it is costly, timely, and dangerous to remove it. It is not dignified work. Consequently, feedstock that is heavily contaminated is most likely landfilled. 

 

Contaminated compost is typically considered inferior and lessens market value for the composter who has worked hard to create it.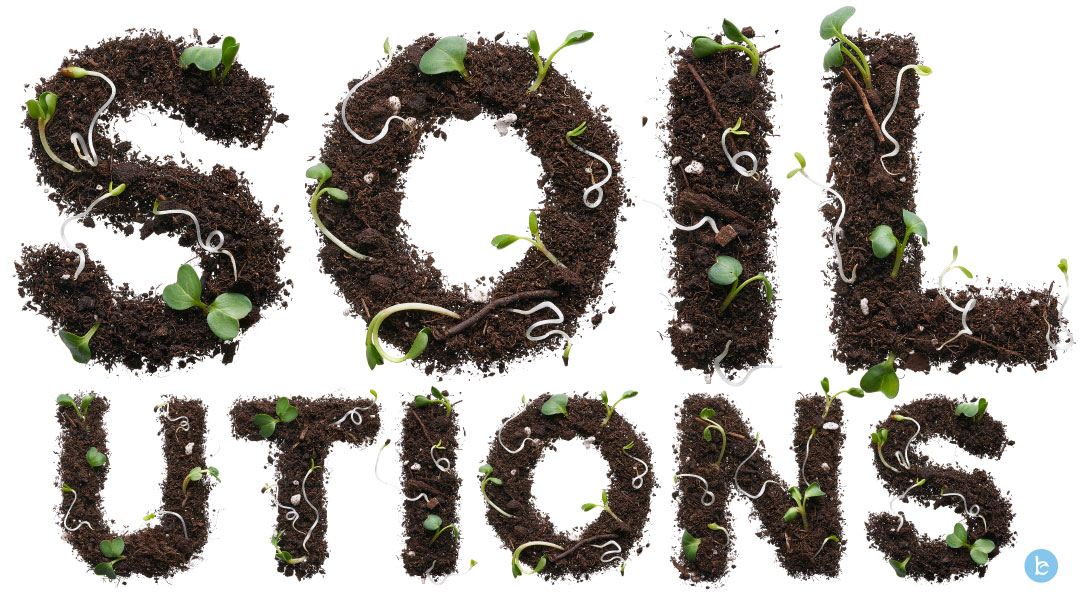 Reducing Contamination at the Source
The most effective means to addressing contamination is on the front-end at the generator's location
Ways to do this: 
Reoccuring training (the food service industry typically has a lot of turnover in staff)

 

Standardized sorting and signage

 

Using 100% BPI-certified compostables rather than a mix of packaging materials (BPI-certified compostable clamshell but also plastic portion cups)

 

Standardized Labeling
Some of the most common contamination in compost piles is a broad category- food service packaging. Plastic lookalikes (of compostable packaging), greenwashing products, non-compostable packaging that is mixed in with compostable packaging, and compostable packaging that is not designed to break down in a timely manner in a compost pile are all examples of food packing contamination.

 

BPI- Certified compostable packaging ensures compostable packaging can break down in a commercial composting facility in 90-180 days. 

 
Look for these BPI Compostable labels when sourcing compostable packaging: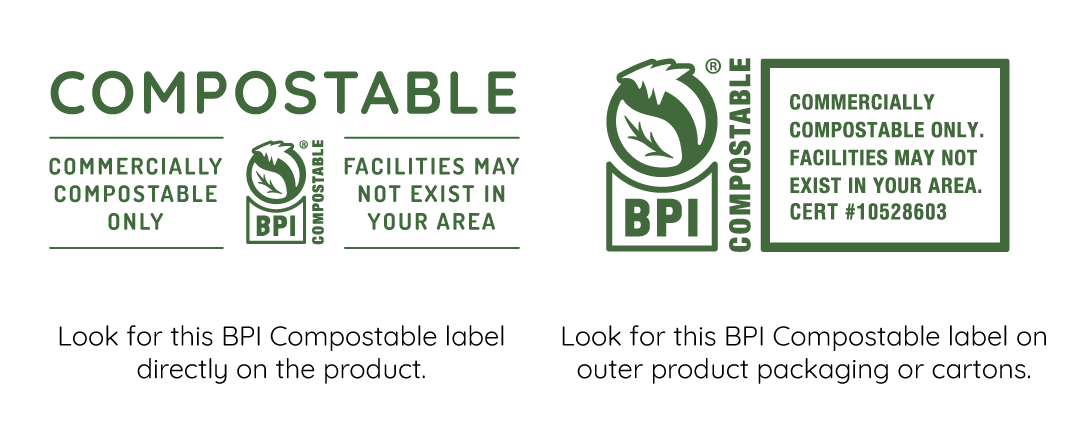 Mitch Hedlund, Founder & Executive Director of Recycle Across America, explained that standardized labeling should follow the same logic and legislative path as federally mandated standardized road signs, which allow people to drive properly throughout the country. You take a drivers ed course and test once at 15 or 16, and then you are able to out and navigate driving with thousands of other cars, because we are all on one universal system. 

 
Legislation
Extended Producer Responsibility (EPR) bills are important policy tools for managing and reducing our waste by ensuring product manufacturers and their distributors pay towards waste infrastructure, like recycling and composting, through taxes or fees. 

 
However, until recently, infrastructure funding was limited to growing plastics recycling despite fees on compostable products. 

 

Thankfully, Colorado has recently passed what will certainly be a model EPR bill thanks to its holistic approach to funding waste management, including growing compost infrastructure.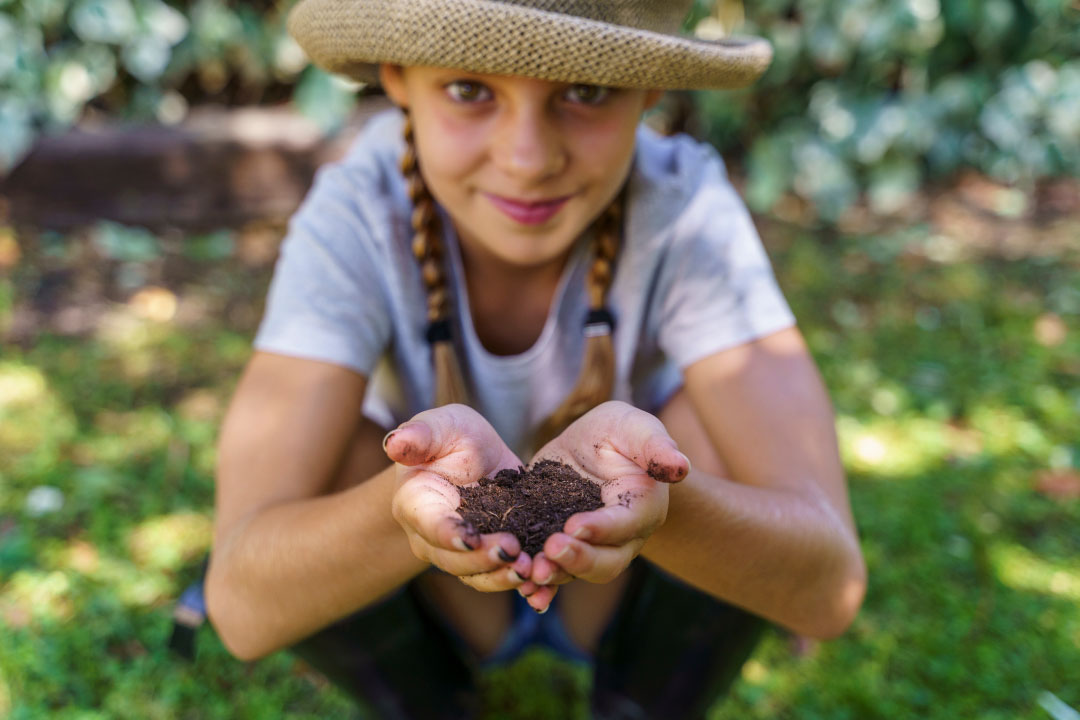 Education
Education is critical at all stages of the composting process, and especially around putting the right things in the right bin.

Here are just a few areas where we can all support composters: 

 

Educat

e

friends and family

on how to compost and what certifications to look for on compostable packaging.

 

Educat

e students

. Primary students, who are still learning behaviors & systems, pick up composting quick! 

 

Educat

e the businesses you support

on their footprint and potential positive impact. 

 

Raise your voice to legislators

on the benefits of composting.

 

Kiss the Ground

has great educational

resources

like

this video

which is great for all ages. You can also participate in their

Stewardship Program

to learn how to educate your community on the benefits of regenerative agriculture practices like composting.
Addressing Contamination to Scale Composting Infrastructure | 🌎Better Earth Webinars
Meet the Panelist
s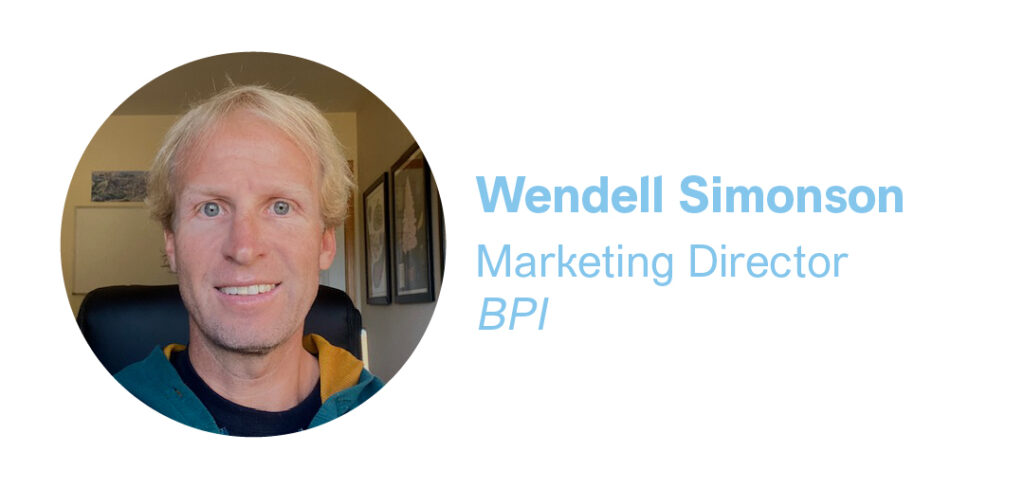 Wendell is the Marketing Director for the Biodegradable Products Institute (BPI), and is responsible for all aspects of the Marketing function including content development, communications strategy, brand management, and member engagement. Wendell also works on Education and Advocacy at BPI, and has led efforts to produce BPI's "Roadmap for Increased Organics Diversion via a Single Set of Acceptability Criteria for Compostable Products", and the first ever set of industry guidelines for the labeling and identification of compostable products. Prior to joining BPI, Wendell spent 10 years building the Marketing function at Eco-Products in Boulder, CO.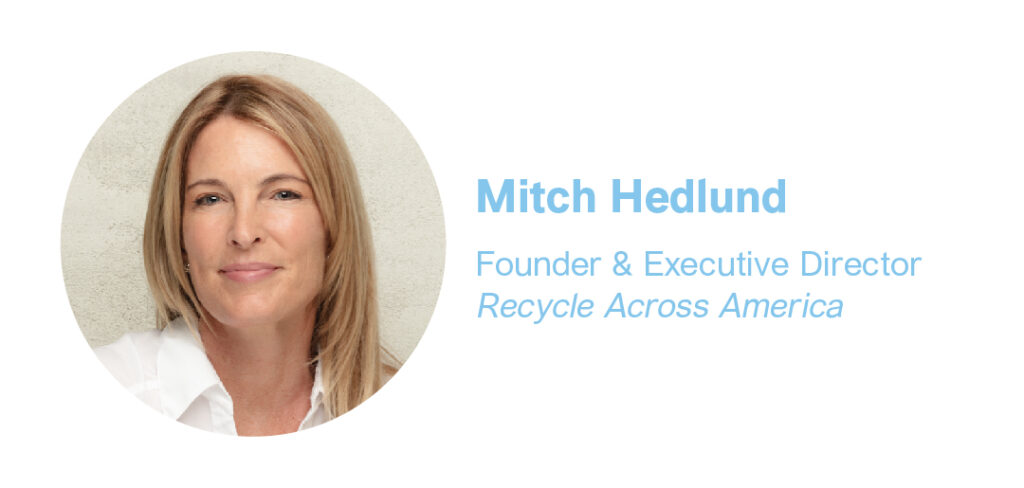 In 2010 Mitch Hedlund created the first and only society-wide standardized labeling system for recycling bins to make it possible for the public to be able to recycle properly, wherever they are. The standardized labels work for all types of recycling programs. There are now more than nine million standardized labels displayed on recycling bins, where they continuously prove to increase recycling levels 50-400% and reduce public mistakes at recycling bins significantly…often entirely.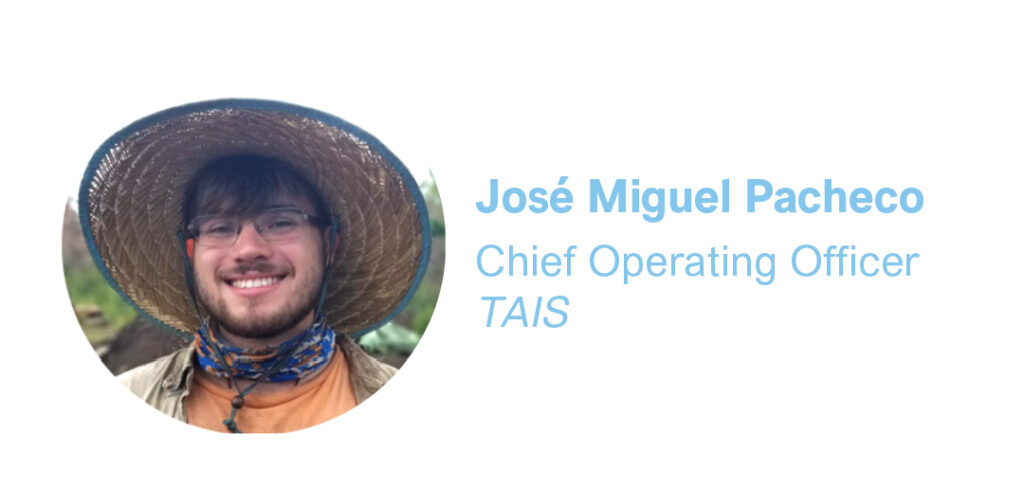 José Miguel Pacheco Gale, born and raised in San Juan, Puerto Rico, is a business activist and community organizer. Starting his career in compost at 21 years old, he worked at his father's company Trito Agro Industrial Services (TAIS), picking up food scraps at local restaurants in the city and taking it to TAIS's composting and agroecological farm in Salinas, Puerto Rico. Five years later, the company has diverted over a million pounds of food scraps and transformed them into compost for local farmers and the TAIS farm using innovative techniques that make up "fermentative composting". Incorporating his interest in sustainable urban development, José Miguel (or JM for short) looks for opportunities in collaborating with communities to share the concept of "recycloponics" as a vehicle for social and economical change.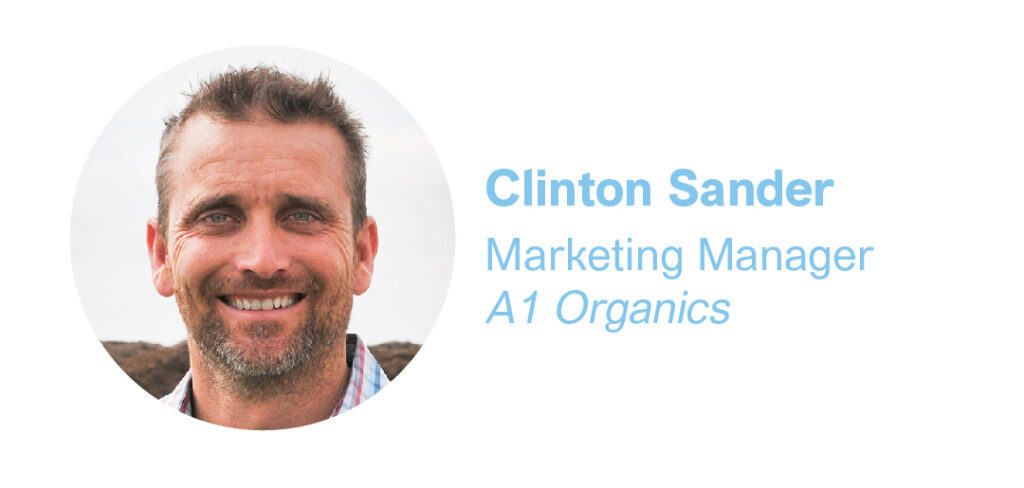 Clinton joined A1 Organics in July 2018. He worked in the retail natural foods industry creating marketing initiatives, brand campaigns, and innovative merchandising techniques. He is very passionate about regenerative practices, sustainability, family, and giving back to your community. Clinton has seen first-hand the importance and value of diverting organics out of landfills within a commercial retail food environment and the contamination challenges this environment creates. As the marketing manager for A1 Organics, Clinton actively works on marketing initiatives and communication strategies focused on the amazing environmental benefits of compost application and organics recycling.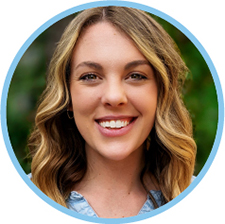 Blair Michal
Partner Advocate
Blair is here to help you reach your organization's sustainability goals. Her background in composting and compostable packing makes her a great advocate to help you close the loop in your community through compostable packaging. Her passion for the planet goes beyond packaging. Outside of work you can find her gardening, camping, hiking, and mountain biking near her home in the North Georgia mountains.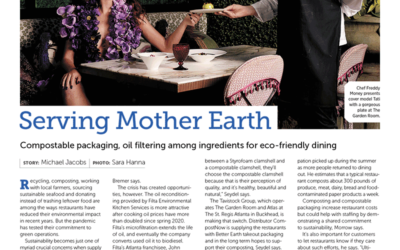 Simply Buckhead's latest cover story "Serving Mother Earth" by Michael Jacobs highlights how 3 local food service partners are closing the loop in the Atlanta community through cooking.With much of the Better Earth team in the South, we know good food is at the heart...
read more