Serving Sustainability in the South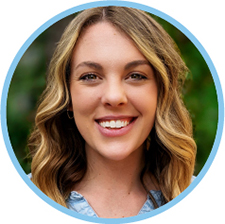 Community . Company News . Culture . Food Feed . Sustainability
Simply Buckhead's latest cover story "Serving Mother Earth" by Michael Jacobs highlights how 3 local food service partners are closing the loop in the Atlanta community through cooking.
With much of the Better Earth team in the South, we know good food is at the heart of the South's sustainability revolution. From transforming our vegan food scene, to growing the largest food forest in the United States and rebuilding southern soils through urban regenerative agriculture, Atlanta's food scene is making a statement and a lasting impact. 
As a sustainable solutions provider located in Clarkston, GA just outside of Atlanta, we're helping restaurants like The Garden Room and Atlas at The St. Regis Atlanta in Buckhead switch from single-use plastics to sustainable packaging made from renewable, regenerative plants grown right here in the Southeast in Tennessee. Through composters like CompostNow, this plant-based packaging, the food residuals that are on it, and the food scraps from cooking that meal can all be turned into compost, a nutrient-rich soil amendment, to grow more crops to feed our community. 
You can check out the impact these Atlanta organizations are making together through compostable packaging in Simply Buckhead's JAN/FEB 2022 cover story below.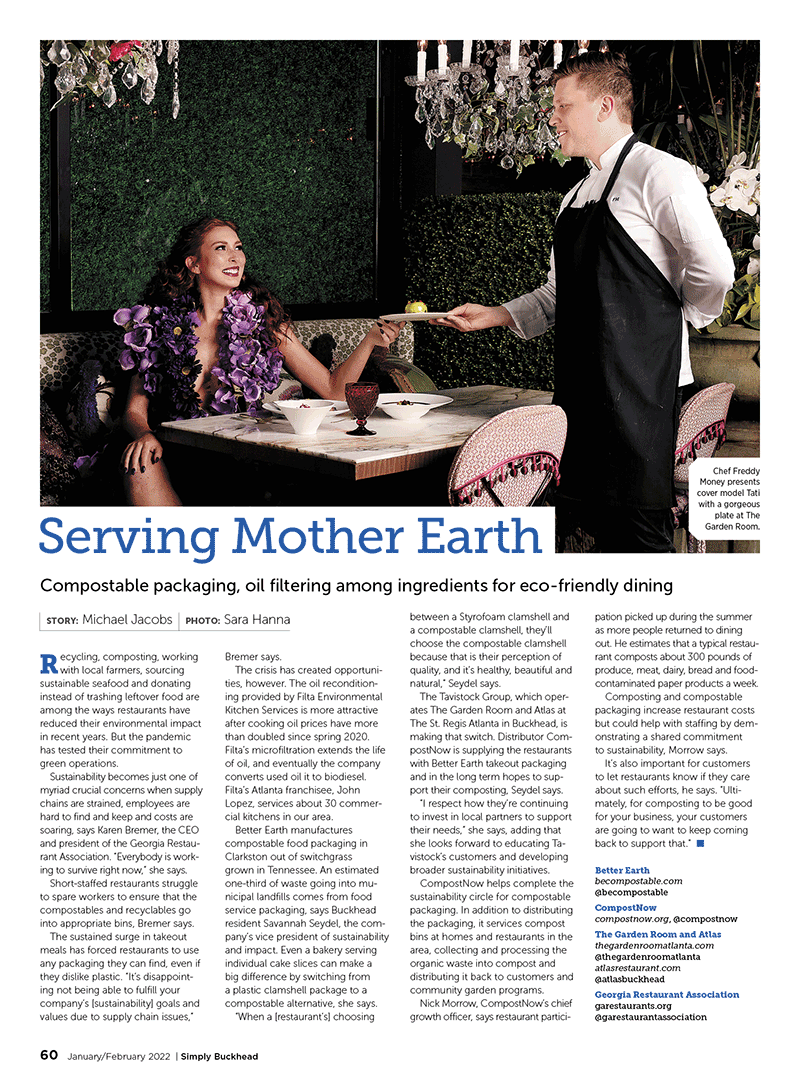 Simply Buckhead – Cover Story: "Serving Mother Earth" by Michael Jacobs, PHOTO: Sara Hanna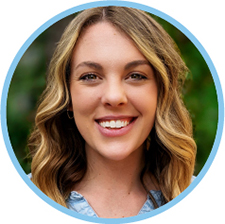 Blair Michal
Partner Advocate
Blair is here to help you reach your organization's sustainability goals. Her background in composting and compostable packing makes her a great advocate to help you close the loop in your community through compostable packaging. Her passion for the planet goes beyond packaging. Outside of work you can find her gardening, camping, hiking, and mountain biking near her home in the North Georgia mountains. 

CompostNow
@compostnow 
The Garden Room and Atlas 
@thegardenroomatlanta 
@atlasbuckhead 
Georgia Restaurant Association 
@garestaurantassociation 
Better Earth 
@becompostable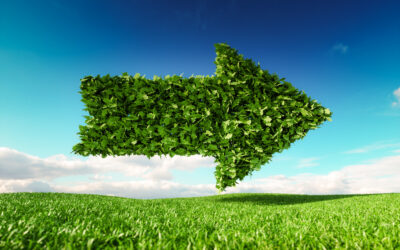 Better Earth is a sustainable packaging solutions provider founded to make sustainability accessible. We are looking for someone who understands and embraces our mission and recognizes their unique role in helping us make a big impact, together. We are looking for an...
read more