We're Hiring! Contract or Freelance Custom Print Coordinator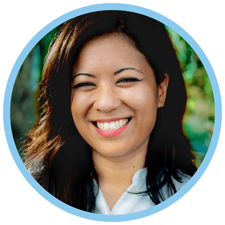 Careers . Company News . Custom Branding
Better Earth is a sustainable packaging solutions provider founded to make sustainability accessible.
The Basics
Commitment: Part-time position starting at 20 hours operating within a four-day workweek, opportunity to eventually become full-time based on performance after 3-6 months
Compensation: Commensurate with experience
Location: Open to hybrid remote candidates that are comfortable traveling to our Clarkston, GA and Roswell, GA offices on an as-needed basis
Start Date: Jan 2023
Summary: Support the Better Earth Creative and Sales team by creating and managing Better Earth custom print projects and coordinating projects from estimation to completion. This includes obtaining necessary brand assets to produce custom branded packaging, presenting initial design ideas, refinements, and final production art for products and cartons, as well as coordinating all proofs and customer signoffs, ordering and tracking of all orders, print supervision and approvals of press proofs, quality control in collaboration with operations/supply chain staff, and participating in updates of custom print pricing.
This role partners with the broader Better Earth project team to ensure deliverables are completed in an efficient manner on time and on budget. The Custom Print Coordinator establishes and maintains relationships with client contacts as appropriate while building a basic understanding of the Company's and each client's industry, business, and products.
This is an entry-level role and a great opportunity to learn and while preferably hybrid – in the office and work from home – we will consider a remote work environment depending on the candidate's skills and experience.
Essential Job Duties and Responsibilities
Prepares initial requests for custom print client projects
Creates project timelines and sets expectations with internal teams and customers
Prioritize, schedule according to time and action deadlines
Build initial designs for custom print packaging projects based on provided brand assets from customers
Build, review and confirm production artwork files, accurately reflecting design comments and execution notes from customers, internal stakeholders and production partners
Prepare and send final production files directly to overseas production partners and organize update calls to review all development
Print out color correct files for visual review
Maintain a high level of organization and communication with Sales, Operations and Marketing teams
Ensure quality execution of finished product
Scheduling/knowledge of production partners' workloads and capacity
Coordinates proof approvals; may attend occasional press checks
Confers with production partners' and customers' graphic designers to ensure file integrity, specs, etc.
Maintains hard copy samples
Preserves existing print vendor relationships and explores new partnership opportunities when appropriate
Prepares end-of-year reports
Provide excellent customer service to internal teams and clients
Various other tasks to provide continuity for other team members as needed
Required Skills
A minimum of 1-2 years' experience in graphic design and/or design production management
Bachelor's Degree in Design or related field
Understanding of graphic design, pre-press production artwork development, and print production
Experience with Adobe Creative Suite and the ability to develop detailed production artwork is required
Knowledge of print production processes and project management
Familiarity with Hubspot as main platform for CRM and print project coordination
Understanding of basic spreadsheet, project management, and database programs
Strong quantitative and analytical skills
Familiar with logistics and foodservice/CPG packaging manufacturing a plus
Comfortable with making regular client contact, updating various stakeholders on multiple projects, and making recommendations to all stakeholders
About Better Earth
Our products are designed to meet the most demanding sustainability requirements at the highest quality and best price. But we don't stop there. Driven by our three core pillars: sustainability, innovation and experience, we work diligently to catalyze environmental initiatives across our supply chain and educate stakeholders about how we can close the loop on our products and bolster the circular economy.
Our Culture
Our mission is to be "purists" that do not waiver from our responsibilities as environmental stewards first. By providing on-the-job training, a fun work environment and opportunities for growth, we invest in the people that make this mission possible.
We love creative thinkers who feel comfortable bringing their whole self, voice and perspective to work each day. To this end, over three-quarters of Better Earth's corporate team are women or BIPOC (black, indigenous and/or persons of color).
We operate in a fast-paced environment, which means we need team players that are comfortable rolling up their sleeves, speaking up, asking questions, innovating, building process, pivoting when necessary, and love learning.
(PS: We also love goofy jokes, cooking, gardening, the outdoors, work-life balance, and big ideas.)
How to Apply
Please email your resume and cover letter to [email protected]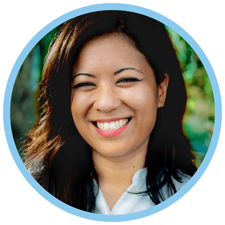 Maria Azarraga
Brand & Marketing Manager
Maria leads our Creative team and is passionate about utilizing her technical and artistic talents towards creating a Better Earth. In her free time, she loves to take on branding projects, kickbox, create art, and spend time with nature whether through growing plants, spoiling her cats Hyunah & Koubi, or exploring new places!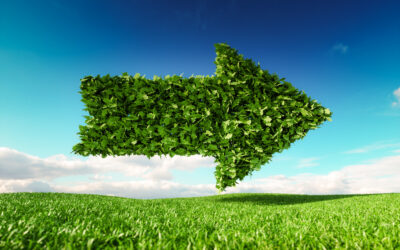 Better Earth is a sustainable packaging solutions provider founded to make sustainability accessible. We are looking for someone who understands and embraces our mission and recognizes their unique role in helping us make a big impact, together. We are looking for an...
read more