Closed Loop College Campuses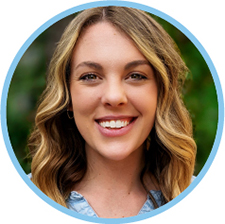 Composting . Education . Sustainability . Webinar
Better Earth recently hosted another Compost Conversation Webinar with universities across the country who are closing the loop on their campus by composting. We heard from a campus composter, sustainability and dining faculty, and a zero waste team.




Campus Composting Facilities
Colleges and universities across the country are implementing composting programs in their dining halls, residence halls, academic buildings, and even stadiums! We spoke to Matthew Sloop about Clemson's composting facility, Cherry Crossing Research Center, and what composters need to take into consideration when hauling and processing campus volumes of food waste and other compostables.
Here are some key considerations he shared: 
What technology are you going to use? What do you have the space for on your campus?

 

What materials are you going to be processing? Food waste, compostable packaging, paper towels, grease, landscape waste? Do you have balanced sources of nitrogen and carbon? Can you process grease in your chosen technology or should you or the campus invest in infrastructure to convert to biofuel?

 

Efficiency of collecting large volumes down to the geometry of your truck and bins. 

 

Scaling. Plan for at least 3x the space you think you will need to accommodate growth.

 

What will you do with the finished compost? Use at on-campus gardens, donate to local gardens in the area, use in your school's horticulture or agriculture programs, or sell for revenue generation?

 
Does your facility comply with your state regulations?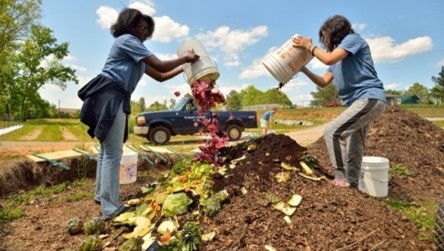 Campus Composting Programs
Waste is overwhelmingly the thing students are asking most about, whether that's packaging waste or food waste. What are we doing to reduce waste? How's it being diverted? Are we donating extra food? All of those questions are really leading the sustainability conversation.
How can campuses create successful composting programs for their compost partner?
Reduce contamination!

Multilingual universal static signage across campus with broader categories, like food & fiber packaging, plastic, cans, glass. While shadowboxes with 3D items seem the most specific, it can create confusion when someone has packaging from other areas of campus or off campus that is not included in the specific items that are supposed to go in that compost bin.  

 

Train different departments and stakeholders including cooks, janitorial staff, residence hall staff, part-time students to executive leadership

 

Waste audits are a great way to educate and engage students around composting and hold your team accountable to contamination. It helps you see what is working and what needs to be tweaked. 

 

Dish pits allow for trained staff to sort food and packaging waste reducing contamination.

 

Having apps at retail locations that support sustainability filters and preferences like optional cutlery, straws, bags, etc. can help reduce waste and contamination.

 

Creating a culture on campus that is proud of your campus' sustainability commitments with tools like impact reports through your composter. These are great resources to share in team meetings. As Jordan said for Georgia Tech's Dining staff, "We have the opportunity to be a part of something bigger."

 

Having a dedicated sustainability staff member within the dining department. 

 

Engaging students not only so that they can be aware of it, students always have questions about transparency, but also so they can have touchpoints throughout each step of the composting process and be advocates for the program. 

 

Use social media to share educational opportunities, create as much visibility on campus for your programs as you can, and don't underestimate word of mouth!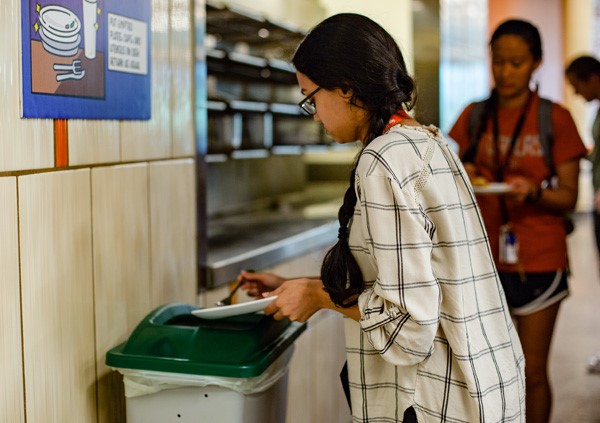 Sustainable Packaging 
Reusable packaging is always the most sustainable option if you can ensure that the containers are getting reused at least the number of times that need to be to have a lower environmental impact than the disposables. 
Reusables also help reduce packaging contamination in your compost bins, reduce volumes to haul, and streamline the composting process.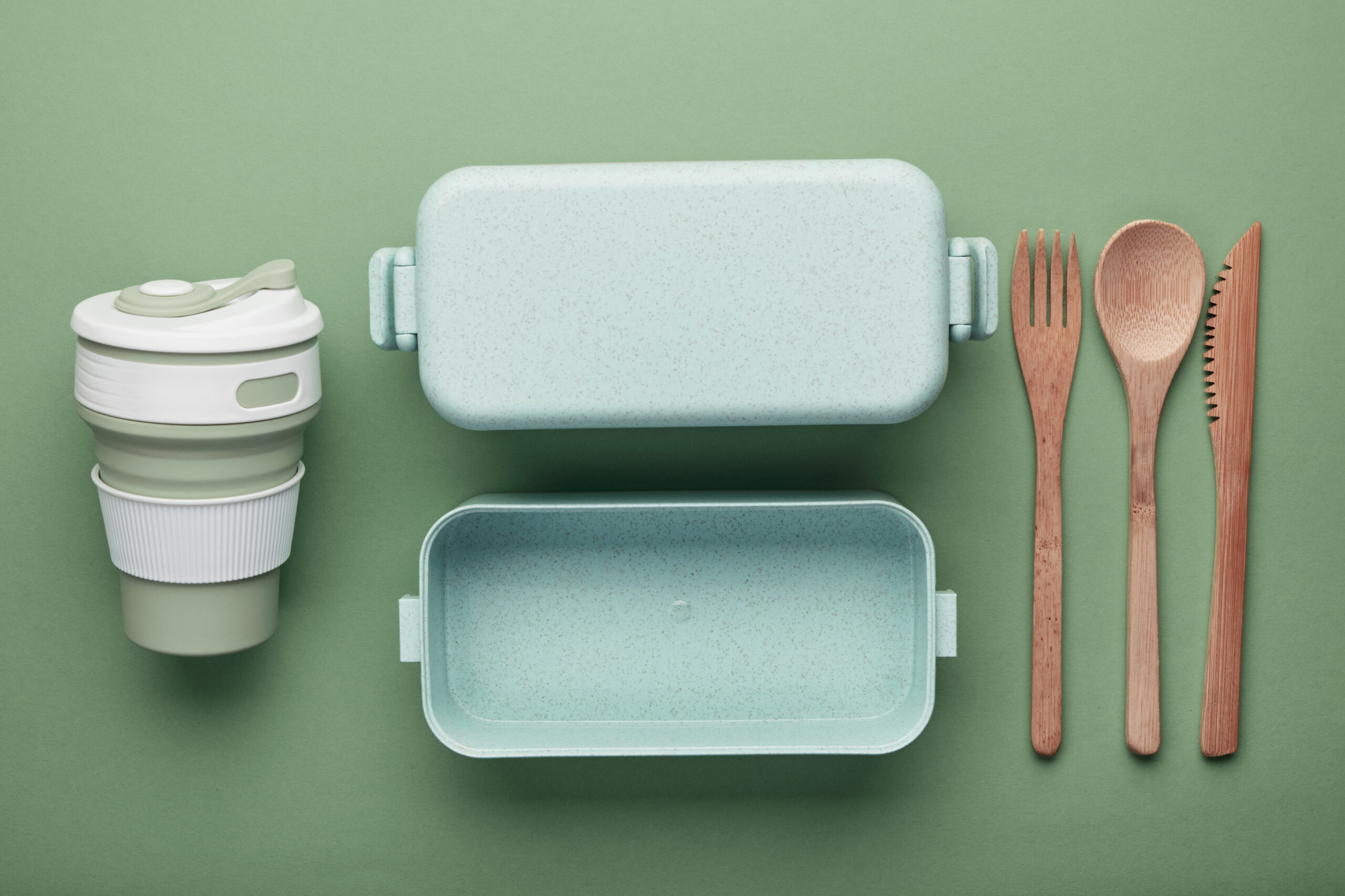 You can incorporate reusable to go containers into the cost of students meal plan while also offering an opt-in option for guest on campus.   
In areas of campus where you need to use disposables, or for when your dishwasher is down, plant-based, compostable packaging is another sustainable option.  
You can also incorporate compostable packaging cost into sustainability fees or meal plans. You can also include a disposable packaging charge onto meal purchases. You want to ensure that it is a significant enough charge to help cover the cost of purchasing the recurring disposables and incentives people to dine in and use reusables.  
One way to implement sustainability initiatives in your dining halls is to start with the programs that aren't going to add any extra time or going to be cost saving. Lexie of Boston University said, "We are in the process of phasing out our cutlery from PLA and we found birch cutlery that was actually cheaper than what we had been purchasing. So it was a really easy conversation with our teams that we're going to switch to this. It's going to look different, but it's actually going to save you money and it's going to meet our sustainability needs."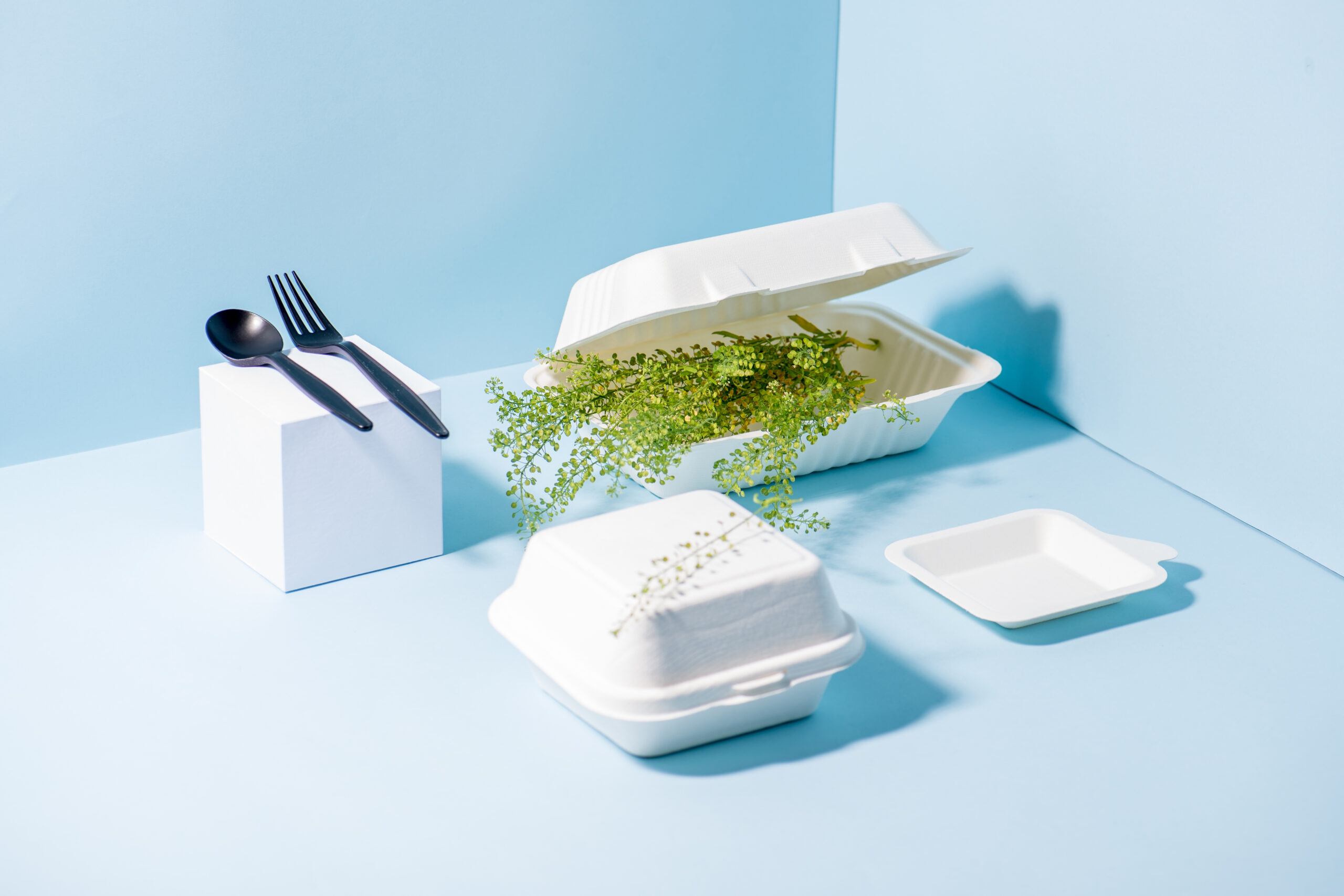 Compostable packaging can even be a carbon source for your composter and help balance the large volumes of food waste (nitrogen) they will be collecting from your campus.  
It is important to be well versed in your campus' procurement policies when considering your sustainable packaging options. Often times departments, categories, or specific initiatives have thresholds and have to go out to bid if they exceed a certain limit.  
It is also important to emphasize your school's sustainability commitments in your contracts with franchises. Especially since franchise locations tend to create the most contamination for composters on campus due to their specific packaging, food applications, source from different suppliers, have branded signage, and different corporate sustainability goals. Provide priority one, priority two, and priority three packaging tiers based on availability to help guide their purchasing decisions that you cannot control. Try and incorporate them into and hold them accountable to the campus culture you are creating.
Be intentional about who you are choosing to partner with.
Local Sourcing
Find distributors that source from local farmers

 

Partner with your on-campus garden

 

If your compost processor provides finished compost to local farms, ask for a list of those local farmers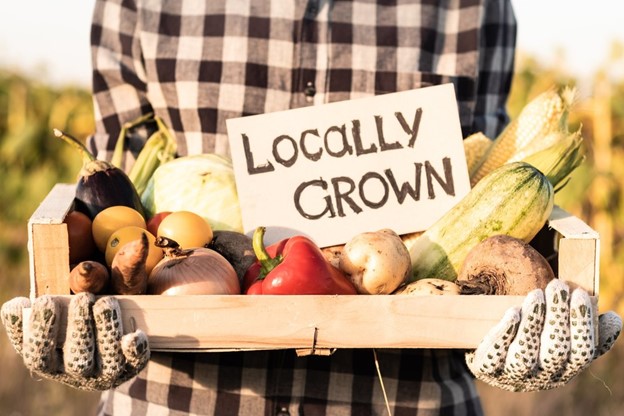 On-campus Gardening
All campuses that we spoke to have gardens on campus, like a lot of other campuses across the country, where students can learn about sustainable agriculture, dining halls can source produce, and student organizations can create revenue through farmers markets.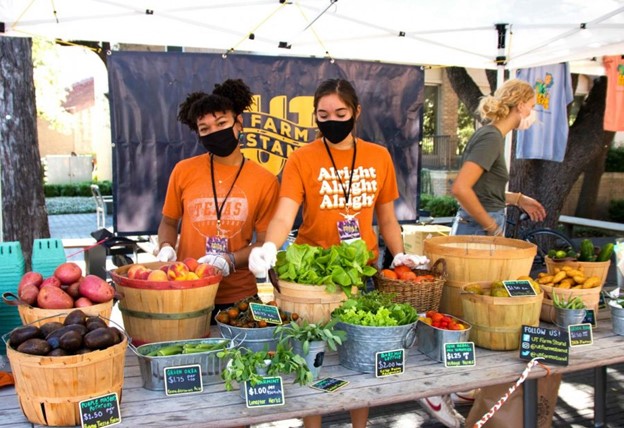 Check out some of UT Austin Farm Stand's student-led programs: 
2 on-campus gardens

 

Pollinator garden

 

Chef Herb Garden

 

South Asia Garden

 

Educational compost garden, with 3 different composting technologies

 

20+ hydroponic towers

 

3 student led committees, garden, market, and zero waste teams, and volunteer opportunities for other students to get a hands on experience with sustainable gardening.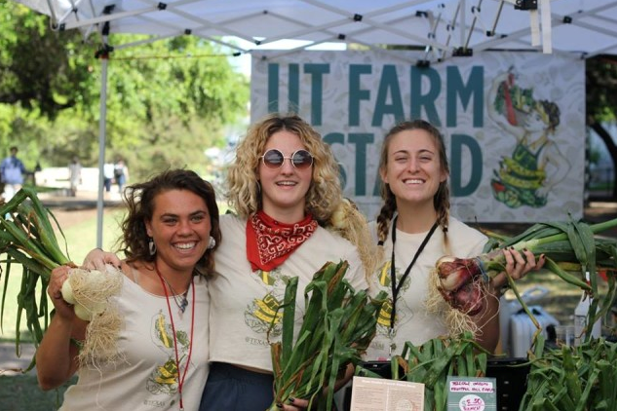 Farmers Market every other Wednesday from 11:00 AM to 3:00 PM, that sources produce from UT Austin gardens and local Texas farms and businesses, that is open to campus and the community, the local community

 

Compost drop-offs at each farmers market

 

3-bin compost system to compost garden scraps from workdays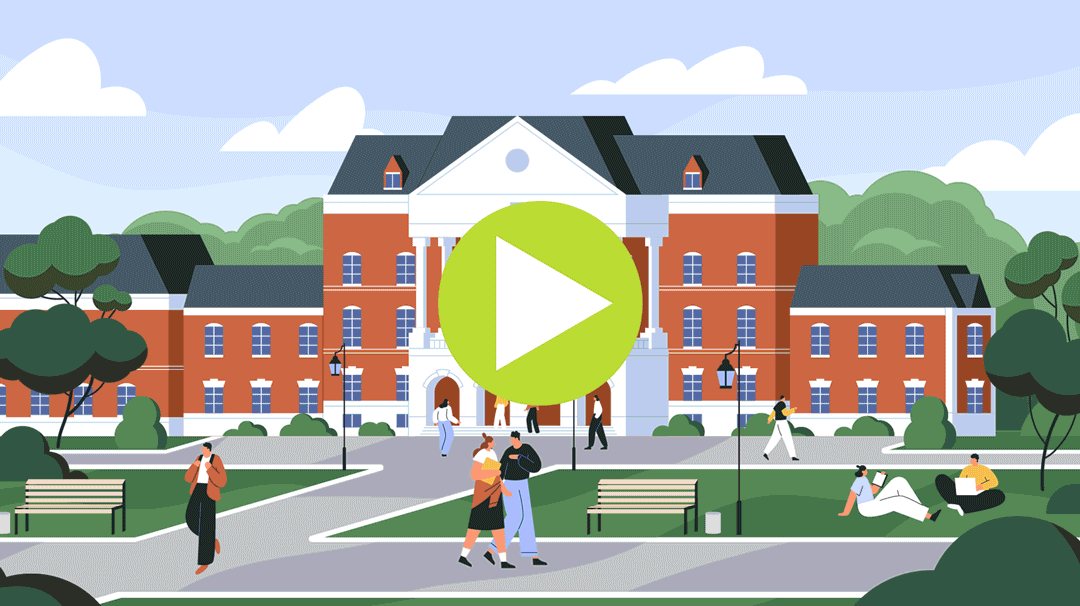 Want to catch our upcoming webinars and stay updated on what's happening with Better Earth? Sign up for our e-mail newsletter by clicking here. We hope to see you at our next webinar!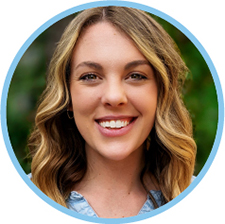 Blair Michal
Partner Advocate
Blair is here to help you reach your organization's sustainability goals. Her background in composting and compostable packing makes her a great advocate to help you close the loop in your community through compostable packaging. Her passion for the planet goes beyond packaging. Outside of work you can find her gardening, camping, hiking, and mountain biking near her home in the North Georgia mountains.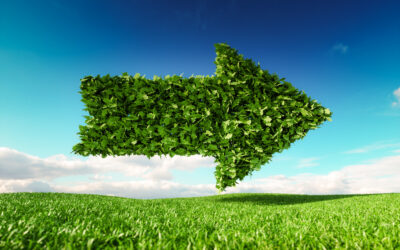 Better Earth is a sustainable packaging solutions provider founded to make sustainability accessible. We are looking for someone who understands and embraces our mission and recognizes their unique role in helping us make a big impact, together. We are looking for an...
read more