We're Hiring! Assistant Accounting Manager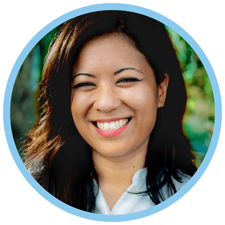 Better Earth is a sustainable packaging solutions provider founded to make sustainability accessible. We are looking for someone who understands and embraces our mission and recognizes their unique role in helping us make a big impact, together.
We are looking for an Assistant Accounting Manager in Georgia who thrives on operating within and building upon strong processes, overseeing standard accounting activities, as well as applying an ops mindset to identify opportunities for efficiencies throughout our internal controls and executing upon them.
The Basics
Term: Starting December 2022
Commitment: The Better Earth Assistant Accounting Manager is a full time position
Compensation: $68,000 per year, commensurate with experience
Location: Open to remote candidates in the Georgia area.
Application closing date: Rolling until filled
About Better Earth
Our products are designed to meet the most demanding sustainability requirements at the highest quality and best price. But we don't stop there. Driven by our three core pillars: sustainability, innovation and experience, we work diligently to catalyze environmental initiatives across our supply chain and educate stakeholders about how we can close the loop on our products and bolster the circular economy.
Our Culture
Our mission is to be "purists" that do not waiver from our responsibilities as environmental stewards first. By providing on-the-job training, a fun work environment and opportunities for growth, we invest in the people that make this mission possible.
We love creative thinkers who feel comfortable bringing their whole self, voice and perspective to work each day and don't feel afraid to poke holes. To this end, over three-quarters of Better Earth's corporate team are women or people from underrepresented populations.
We operate in a fast-paced environment, which means we need team players that are comfortable rolling up their sleeves, speaking up, asking questions, innovating, building process, pivoting when necessary, and love learning.
(PS: We also love goofy jokes, cooking, gardening, the outdoors, work-life balance, and big ideas.)
The Position
Better Earth is looking for an experienced Assistant Accounting Manager who will handle the day-to-day accounting work as well as oversee the financial activities of the organization. 75% of their role comprises of day-to-day responsibilities, and the remaining 25% will focus on financial forecasting and analysis. And at every step of the way, the Accounting Manager is identifying opportunities to streamline processes and elevate our team and customers' experience.
Daily and monthly responsibilities will include:
Transactions
Ensure that Accounts Payable are paid in a timely manner.
Check and ensure that all customer discounts are accurately calculated and granted to customers.
Ensure that Accounts Receivables are collected promptly when due and perform analysis on aged debtor and provide direction to resolve any outstanding matters.
Process employee payroll on a timely manner
Deal with any Corporate and Income tax related matters including filing with all Regulatory bodies.
Calculate and process commissions and rebates for Brokers and Customers, respectively.
Build internal capacity with different departmental heads and ensure coordination into the accounting function.
Address ad-hoc administrative matters in a timely fashion as and when needed.
Reporting
Provide comprehensive financial update to the Senior Controller by regularly evaluating, analyzing, and reporting appropriate data points.
Create and maintain company's cashflow statements and projections.
Manage and oversee the creation of annual budget and financial forecasts.
Prepare monthly P&L and Balance Sheets in accordance with US GAAP.
Establish financial and operating benchmarks, budgets and programs monitoring and reporting standards on bi-weekly basis, monthly and annual basis.
Calculate variance from the budgets and report significant issues to management in addition to commending corrective measures.
Provide financial analysis as needed, For capital investments, pricing decisions and contract negotiations.
Compliance
Monitor debt levels and compliance with debt covenants.
Oversee regulatory reporting and frequency including tax planning and compliance with local state and federal laws.
Your Fit
Qualities we are looking for in an ideal candidate include:
You thrive with numbers. You're most comfortable in Excel and other platforms and take an unemotional approach to ensuring every detail of a financial statement, monthly balance sheet or budget estimate is scrutinized and addressed.
You read between the lines and go beyond just "adding things up." You identify trends, dive deeper and ask why.
You enjoy project management and feel comfortable building and then executing upon your own project plans, aligned with the organization's bigger goals and vision.
You get deadlines and prioritize time management and organization.
You're not afraid to ask for help. Things happen fast at start-ups, which makes it critical for team members to reach out and speak up if they're confused, make a mistake or hit a bottleneck. We learn and grow together.
You're a strong communicator. You're professional, concise and clear that can effortlessly adapt your style to engage everyone from executives to elementary schools with the numbers.
You're a go-getter! You're self-motivated, organized, and that feel no task is too big or small. You're a self-starter that feels comfortable working with little supervision.
You're passionate about the role of business in solving big problems. You're motivated by the impact the private sector can bring to solving real-world environmental issues.
Core competencies include:
5+ years of proven accounting experience
Bachelor's degree in accounting
Working knowledge of US GAAP and IFRS
Ability to work within the NetSuite ERP system
Even better if you have the following experience:
Professional accounting certifications, which may include CMA, CPA, CA, or ACCA
Advanced usage of the Netsuite ERP system
2+ years accounting experience in the private sector, preferably within one of the Big 4 firms and/or the Manufacturing or Packaging sectors
Ease communicating across middle-level and senior-level management
Proficiency in Microsoft 365 and Hubspot or similar CRM software
Fluency in the value of compostable products and the dynamics in their supply chain
How to Apply
Please email your resume and cover letter to [email protected]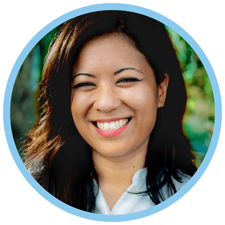 Maria Azarraga
Brand & Marketing Manager
Maria leads our Creative team and is passionate about utilizing her technical and artistic talents towards creating a Better Earth. In her free time, she loves to take on branding projects, kickbox, create art, and spend time with nature whether through growing plants, spoiling her cats Hyunah & Koubi, or exploring new places!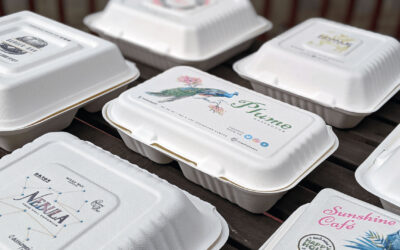 Better Earth is a sustainable packaging solutions provider founded to make sustainability accessible.The Basics Commitment: Part-time position starting at 20 hours operating within a four-day workweek, opportunity to eventually become full-time based on performance...
read more